A lot of creators and designers of advertising campaigns all over the world simply don't realize how many different and eye-catching advertising solutions are available in the area of car parking. Numerous different campaigns can reach completely different potential customers.
APCOA can help you choose their form and location.
Get in touch by e-mail: parkingi(at)apcoa.pl
or give us a call on:
Phone: +48 22 354 83 80
Fax: +48 22 354 83 90
Parking barrier gates

A barrier gate is a unique advertising medium as its arm appears right in front of the car park customers' eyes. The movement of the barrier arm attracts attention, so the eye contact with your advertisement and its content becomes much longer. Moreover, the movement of the barrier arm from horizontal to vertical position opens up new visual possibilities: your advertisement may display the message in all directions and become more attractive.
| | |
| --- | --- |
| Monthly pricing: | parking barrier gate 500.00 PLN net discount negotiable |
| Execution time: | up to 2 weeks from approval of graphic design the ordering party bears the cost of the project and its production |
| Minimum lease: | 1 month |
Parking tickets

A parking ticket falls into customers' hands so that every short-term customer becomes an addressee of the advertisement at least until he leaves the car park. The parking tickets are distributed in a huge number, so your advertisement goes beyond the car park with the customers.
| | |
| --- | --- |
| Size: | 86.5 x 54 (mm) |
| Number of items: | 100 000 parking tickets |
| Costs: | negotiable |
| Discount: | negotiable |
| Advertising campaign duration: | 1 month or until stocks run out |
| Execution time: | up to 9 weeks from approval of the advertising project |
Ticket machines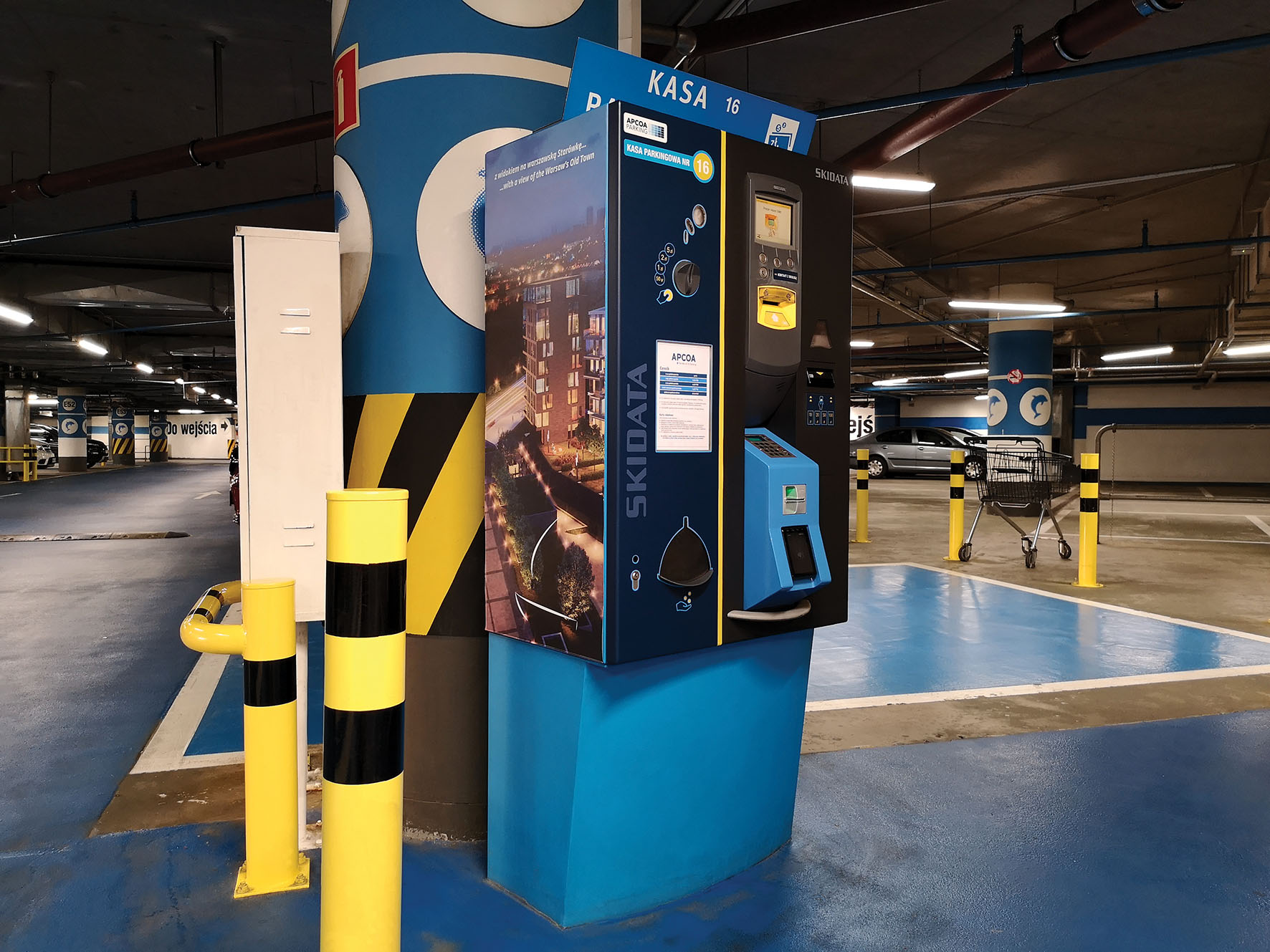 There is no doubt that every customer paying parking ticket on a ticket machine will notice the advertisement displayed on its sides. As the customers often have to wait until previous person step away from the ticket machine, it is advisable to catch their attention for a while.
| | |
| --- | --- |
| Size: | depending on dimensions of a particular ticket machine |
| Monthly pricing: | ticket machine 300.00 PLN net discount negotiable |
| Execution time: | up to 2 weeks from approval of graphic design the project and production costs are borne by the ordering party |
| Minimum lease: | 1 month |
How our service stands out from the others?

Contrary to the conventional advertising media, our parking garage advertising draws the customers' attention, so that they can't turn their eyes away from the advertisement and its message.

We offer various attractive advertising media by which your advertisement could be displayed along pedestrian ways, at toll collection points as well as on ticket machines, parking barrier gates, facades, vehicles and on parking tickets.

All of them are dedicated to a large target group with significant purchasing power.

With our services you can implement every type of advertising strategy. From an advertising installation to a film set.

We offer compact, individual and affordable solutions.